As the name implies, Saberstalkers are hunters that hunt down cats. And not any cats, these are beasts.
Where is the The Saberstalkers quartermaster vendor?
The quartermaster is located in Fang´rila, just when you enter.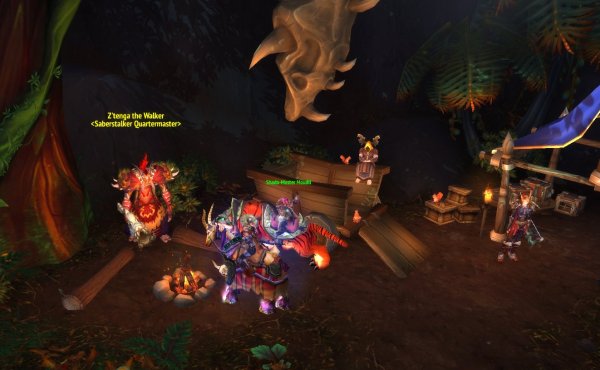 How to gain reputation with Saberstalkers
You gain reputation by killing the Blackfang mobs in Fang´rila
Normal mobs rewards 25 reputation each 
Rare Elites gives 600 rep rach
When killing the Blackfang mobs you will loot Blackfang Claws.
These claws is the currency to buy items from quartermaster and also Challenge totems.
There are 3 types of Challenge totems
- Minor Blackfang Challenge totem (costs 5 Claws)
- Major Blackfang Challenge totem (costs 10 Claws)
- Prime Blackfang Challenge totem (cost 25 Slaws)

When purchasing a challenge totem, head to Blackfang Challenge Arena and use the totem there.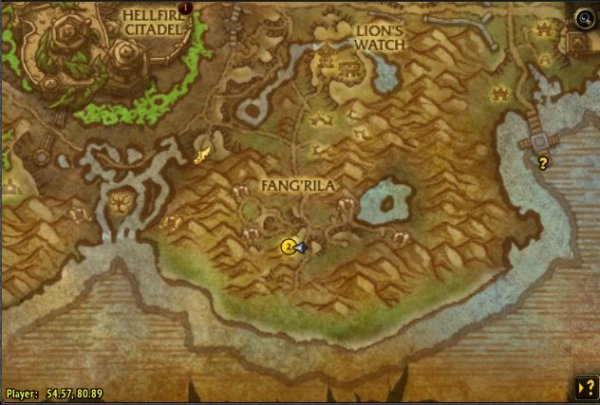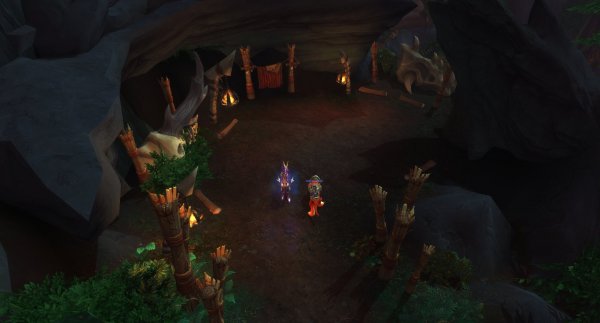 You will then fight against a mob (harder depending on challenge totem)
I recommend being in a party of at least 2 players.
When defeating the mob you receive reputation and a buff that increases yout Apexis Crystal gain in Tanaan Jungle
There is a weekly quest called Runmble in the Jungle. This quest wants you to kill all 3 summonable bosses and rewards you 3500 reputation when completed. 

The beasts have a chance to drop a dailie quest that rewards 1000 rep for Vol´mar or Lion´s Watch when completed.
Rewards
Exalted
Saberstalker Tabard
Bristling Hellboar - Mount
Revered
Savage Cub Pet
Saberon Teaching Trallblazer: learn how to more effectively guide your mount through the wilds of Tanaan Jungle
Honored
Pallas - Follower with Apexis ability
Wild Goretusk - Mount

Friendly
Saberstalkers Battle Standard - increases damage dealt against Beasts by 20% for 30 sec.