Shadowlands have 4 zones and a city (for now).
The 4 zones are
Maldraxxus
Bastion
Ravendreth
Ardenweald
The city is called Oribos.
Shadowlands have 6 types of herbs.
Death Blossom (located on all 4 zones)
Nightshade (located on all 4 zones)
Marrowroot (located on Maldraxxus)
Rising Glory (located on Bastion)
Vigil´s Torch (located on Ardenweald)
Widowbloom (located on Ravendreth)
Nightshade is the rare herb.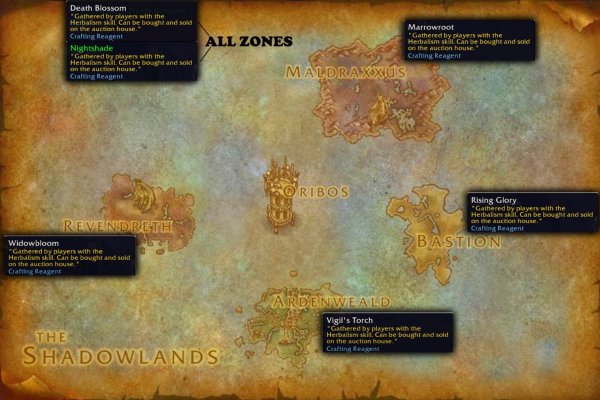 ---
Other posts