The item that you buy from the vendor is called Traveler´s Anima Cache.
It costs 1000 anima and when used, you get 1000 anima.
This item is bind on Blizzard account, meaning you can send this to your alt characters.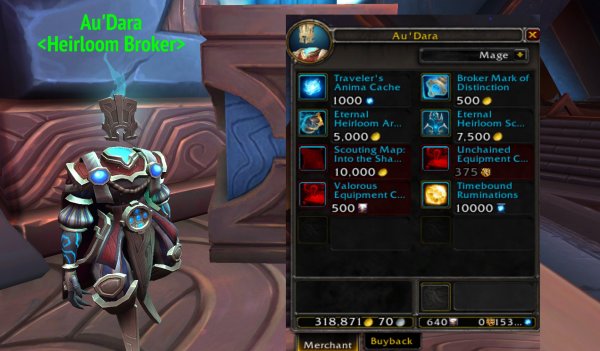 ---
The vendor NPC is called Au´Dara (Heirloom Broker) and is located on the top floor in Oribos, just next to the flight master.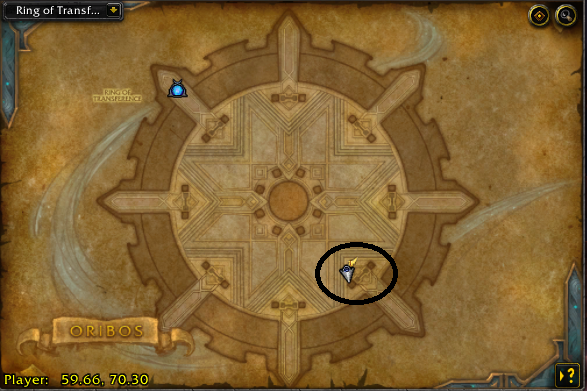 ---
Other posts