The Dungeon event in SHadowlands is available on beta at the moment. 
The event quest giver is located next to the Great Vault in Oribos.
By completing the quest Emissary of War, completing 4 mythic dungeons, you will be rewarded with 
Cache of Nathrian Treasure
Rewards a 213 ilvl equipment. 
Broker Anima Cage
Rewards a great amount of Anima to your covenant reservoir.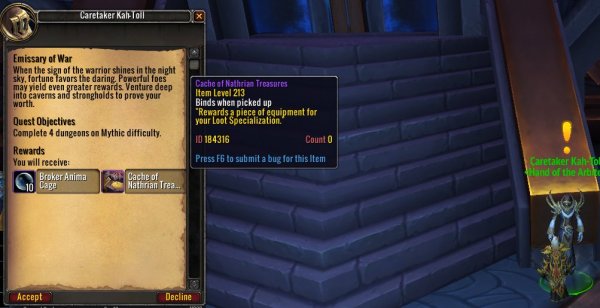 ---
Other posts