COVENANT UPDATES
Reaching max Renown with your Covenant will
Unlock so you can switch freely between all four Covenants without cooldown restrictions.
Pets, mounts and transmogs that have been earned from that covenant will be available regardless of what covenant you are in.
Alts will also have access to the cosmetic rewards.
Conduit energy removed. 
If you have completed a covenant campaign on a character, you will immidiately earn Renown and third soulbind unlock on your alt character without having to replay the campaign. 
Transfer anima to alts and removing the anima cap (not announced, but considered).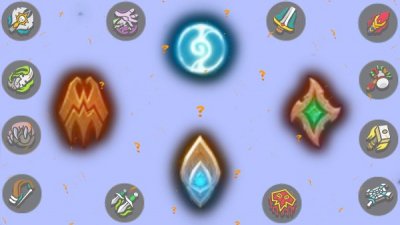 ---
NEW CHARACTER CUSTOMIZATIONS
Following races will get character customization:
Nightborne
Lightforged Draenei
Void elves
Druids will get new travel forms.
The Night Fae Covenant will have new Soulshapes.
---
INTRODUCING LEGION TIMEWALKING
Legion Timewalking will be added in the calendar as a 2 week event, instead of a weekly event.
Players will be able to que up for old school Legion dungeons.
Players can also go Legion Mythic+ dungeons!
---
MAW INTRODUCTION SKIPPABLE
Once you completed the Maw introduction on one character, you will now be able to skip it.
You talk to Highlord Darion Mograine in the capital cities to skip it.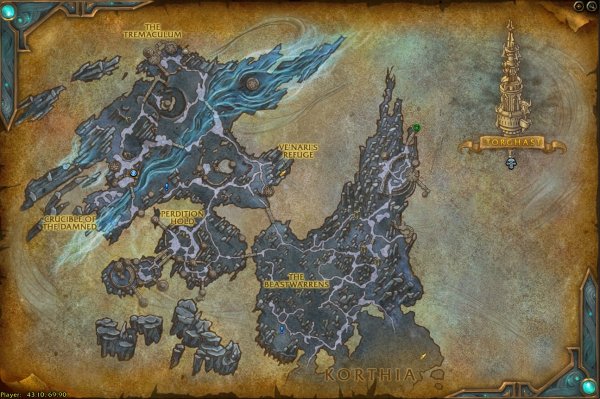 ---
ISLAND EXPEDITIONS: QUEUE SOLO OR WITH A PARTY
Island expeditions that was introduced in the BFA expansion will be unlocked for solo ques.
You can solo que or que up as a party and still do all 3 difficulties, Normal, Heroic, Mythic.
---
TALENT AND ABILITY IMPROVEMENTS
Classes with go through updates in their talents and abilities.
Conduits, legendary and covenant class abilities will also go through tuning.
Drop rates for Runecarving recipes will have a 100% drop rate in any dungeon difficulty.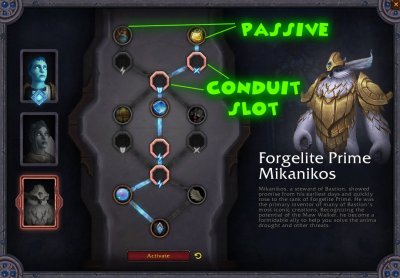 ---
ALLIED RACE UNLOCKS
The dungeon requirement to unlock Some allied races (Kul'Tiran humans, Mechagnomes, and Dark Iron Dwarves) can be skipped.
---
ADDITIONAL TRAVEL POINTS IN THE MAW
The Maw will have fast travel options from Ve'nari's Refuge to Perdition Hold and Desmotaeron.
You must unlock them to gain access.
---
REMOTE ANIMA TURN-INS
Archivist Roh-Suir in Korthia will have an item that lets you deposit Anima directly there instead of heading back to your Covenant Sanctum.
A quest will be available that rewards an Anima Diverter.
---
TRANSMOGRIFICATION LINKING
You will be able to link your transmog from your dressing room directly into chat so others can mouse over and see how they can be collected.
---
ALT LEVELING IMPROVEMENTS
Leveling in Shadowlands will be smoother:
Additional rank of Heirloom upgrades
improvements to Threads of Fate
Torghast
Renown rewards when completing objectives
---
PVP GEAR POWER ADJUSTMENTS
Lower ilvl PvP will scale to higher ilvl PvP gear.
This should reduce the power level gap so that new characters can feel that they're able to compete in Battlegrounds and Arenas more readily.
Higher ilvl PvP gear will not be changed.
---
BATTLE FOR AZEROTH LEGACY LOOT RULES
Legacy loot rules are added for lvl 60 players in BFA dungeons and raids.
Legacy loot rules are that the loot from bosses will drop as if you have a full group. Different from the normal loot rules in which you get a chance on one item (personal loot). 
---
Legendary Item Recycling
---
---
Other posts