A new weekly event quest is added in 10.1.5 tied to the time rifts. The Time Rift quest is called "When time needs mending".
You complete this quest by killing a miniboss in the 2nd part of the Time Rift event. 
This quest rewards an item called "Contained Paracausality" which contains:
- 1800 reputation with Soridormi
- 1920 Paracausal Flakes
- 1 Drake Shadowflame Crest
- 1 Diluted Time Caspule. 
- 323 Gold
- Encapsulated Destiny (use it to buff you to guarantee that you get loot from mini boss nex time)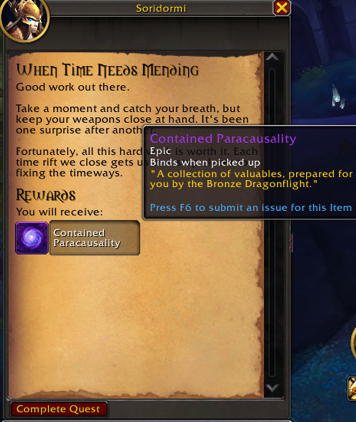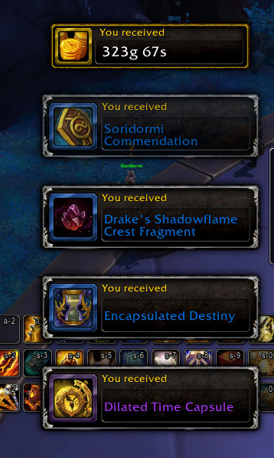 ---
Other posts