Talk to the NPC Ta'hsup in Oribos. 
This NPC is located next to the Great Vault in Oribos.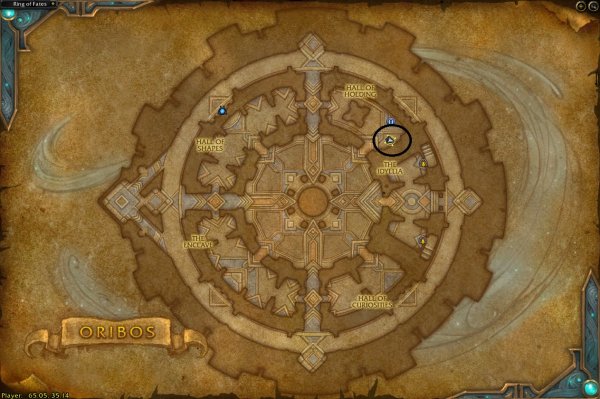 This NPC has a quest called "Timeworn Keystone" that is needed to take to get a Tomeworn Keystones.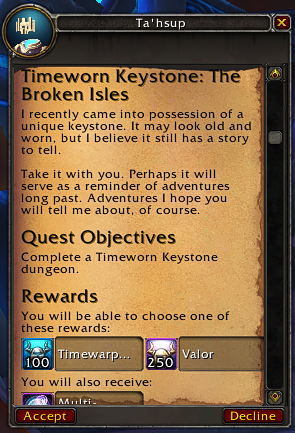 You start with a +2 keystone once you accept the quest. 
That keystone will last for the entire Legion Timewalking event.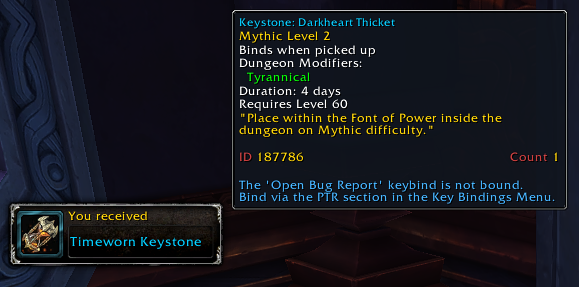 ---
Other posts