---
How to gain reputation with Death´s Advance
---
Dailies
You gain reputation when completing daily quests in Korthia.
Any daily quest rewards 125 reputation.
There are some dailies that has Death´s Advance Commendation as reward which awards 175 reputation extra except from the 125 rep as being a daily.


Weekly 
There is a weekly quest called Shaping Fate in Korthia that requires you to do activities (kill rares/loot chests/kill mobs etc) in Korthia that increases a percentage bar. Once you have it at 100% you complete the quest.
This quest rewards 750 reputation.


Assaults
Each week we get two assaults that lasts 3 ½ day each.
Assaults are when two covenants team up and fights in the Maw. Your task is to complete 4 quests and a final quest for them.
Completing one assault rewards 350 reputation.
Completing both assaults in a week rewards 700 reputation in total.


Tormentors of Torghast
Event in the Maw that you can do 2 times a week. 
Each time rewards 100 rep. 
The first time you do it in that week, you get a chest ithat rewards 200 rep.
Tormentors are active every 2 hours. 
Completing this, rewards 300 reputation per week. 


The Contract:  Death´s Advance
This contract gives more reputation with them every time you complete a world quest in the Shadowlands.
A player with inscription profession can make this and sell to you directly or through the action house. 


Quest reward
A quest that you can find from the Rift chest when inside the rift in Korthia. The quest is called Stolen Korthian Supplies.
This rewards 200 reputation. 


World Quest
There are 2 weekly world quests in the Maw. 
The 2nd quest spawns after you kill the world boss in the Maw. 


How much can you farm each week
If we don´t include the Death´s Advance Commendation as reward then it would look like this:
5 Daily quest = 625 rep per day. This means you get 4375 rep each week from dailies. 
In total you get 4375+750+700+1000= 6825 reputation a week minimum. 
Neutral- Friendly 3000
Friendly - Honored 6000
Honored - Revered 12000
Revered - Exalted 21000
42k in total. 

It would take 6-7 weeks to hit Exalted with Death´s Advance.  
This exludes the contract and questl loots in Korthia. 
This exludes the reputation you get from doing the main questline. 
---
Where is the reputation vendor (Quartermaster)
---
The reputation vendor NPC is called Duchess Mynx and she is located in in Keeper´s Respite in Korthia (63.34,23.33).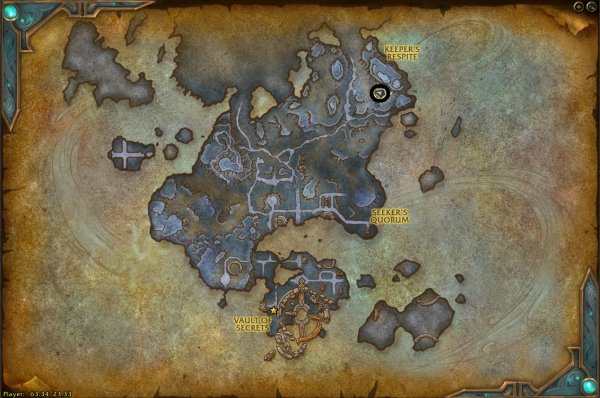 ---
What does the Death´s Advance Quartermaster sell
---
Friendly
Korthian Armaments
Bind on Account
This item becomes a Korthian gear when used.
Korthian gear starts at ilvl 200 and can be upgraded to 233 ilvl.
Vault Anima Tracker
Use: Allows you to track and locate stolen Anima Vessels while on assaults in the Maw.
Pattern: Shrouded Hand Towel
Use: Clean off blood, slime, dust… anything really!
Costs 300 Stygia
Technique: Contract: Death´s Advance
Extra reputation with Death´s Advance when completing world quests in the Shadowlands.  
---
Honored
Recipe: Crafter´s Mark III
Use: Teaches you how to craft a Crafter´s Mark III
An optional reagent that upgrades a crafted gear to ilvl 200.
Domestic Aunian
Teaches you how to summon this companion.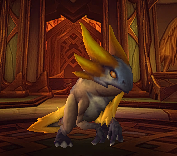 Mantle of Death´s Advance
Cosmetic Back. 
Domination gear 
220 ilvl
Costs: 2000 Stygia. 
---
Revered
Amber Shardhide
Mount
Costs 5000 Stygia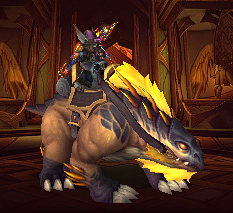 ---
Exalted
Death´s Advance Tabard
Costs 3000 Stygia
Transmog set
Use: Collect the appearances of the Renathal´s Battlefield Attire armor set.
Costs 6000 Stygia
Covenant Mount
Mount
Costs 1000 Stygia
---
---
Other posts