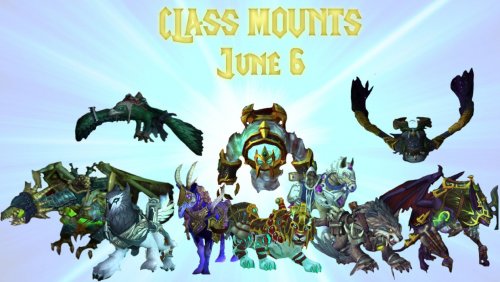 On Tuesday we will write history, wow history. Each and every class will have their own specific mounts. Each mount will also have an own color/design specific for each spec.
How do I get a class mount?
There will be more Class Hall quests (New Questline). 
Completing the new Class Hall quest line will reward a class specific mount.
You have to complete the Achievement "Breaching the Tomb" (Got a guide for it here).
Depending on your clas you will get a quest from one of the NPCs on the hill were Khadgar and Illidan are. 



---
Other posts