Today (US) and tomorrow (EU) is the launch of patch 6.2.3 and the new Timewalking event: Cataclysm! we will be able to experience six Timewalking dungeons from Cataclysm which will be
Grim Batol
Stonecore
Lost City of Tol'vir
The Vortex Pinnacle
Throne of Tides
End Time
New Mount
When running those timewalking dungeons, you will hava a chance to loot rare Infinite Timereaver mount from any Timewalking boss.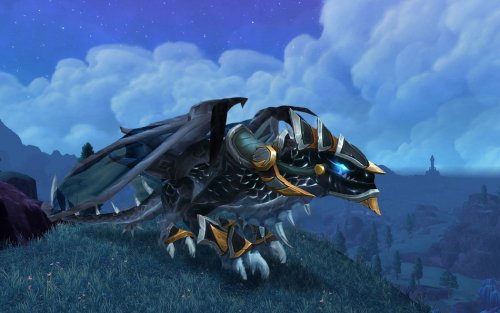 New Vendor
There is also a new vendor. His name is Kiatke and is located in Orgrimar and Stormwind and only available during Cataclysm Timewalking Event.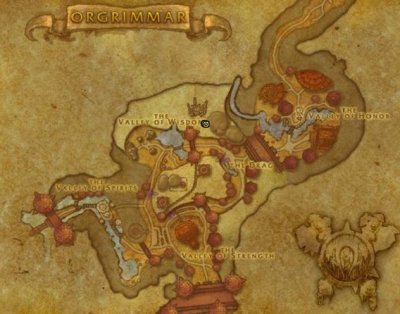 Alliance Kiatke is located by the Cataclysm Portals in Stormwind, between the Hyjal Portal and the Twilight Highlands Portal, at roughly: 76.11, 17.31
New toys
Gurboggle's Gleaming Bauble
Transformed into a Gilblin and when in Vashjír, it  increases your swim speed alot and you can breath inder water
Costs: 1500 Badges


Tosselwrench's Mega-Accurate Simulation Viewfinder
Witness the wrath of Deathwing firsthand
Costs: 1500 Badges
Reputation tokens
For Cataclysm reputations factions that costs 50 Badges each and gives 500 rep. 
Commendation of the Ramkahen
Commendation of the Hyal
Commendation of the The Eathen Ring
Commendation of Therazane
Gear
675 ilvl gear that can also be used as transmog with a thouch of cataclysm.
| | |
| --- | --- |
|  Gear |  Badges |
| Neck | 25 Badges |
| Trinkets | 50 Badges |
| Hands | 25 Badges |
| Finger | 25 Badges |
| Chest | 25 Badges |
Heirlooms tokens
You can upgrade Heirlooms to lvl 90 or 100.
Up to lvl 90 is called Ancient Heirloom
Up to lvl 100 is called Timeworn Hierloom
| | | |
| --- | --- | --- |
| Heirlooms | Level | Timewarped Badges |
| Armors, Trinkets shields, offhands | 90 | 750 |
| Weapons | 90 | 900 |
| Armors, Trinkets shields, offhands | 100 | 1000 |
| Weapons | 100 | 1200 |
---
Other posts