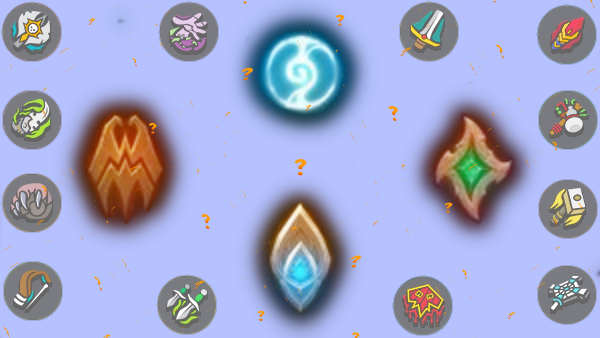 There are 4 covenants (factions) in Shadowlands.
You will experience all 4 when leveling up in Shadowlands.
At max level, you must choose 1 of the 4 covenants.
The covenant that you choose will eventually reward you with
-                           A Signature and a class specific ability.
-                           Cosmetic rewards (mount/armor set/per/cloak)
Each covenant will reward you with
A Signature ability (everyone gets this ability no matter class and race).
A class/spec ability
Soulbinding (Total of 3 NPC in which each one has a talent tree with power for you. You have one active soulbind NPC at a time). 
All these 3 affects what covenant is the best for you class and also spec. 
Can you change Covenant
Yes, you are allowed to change covenant.
If you change to another covenant that you never been on before at max level, you can do that without any issues.
If you choose a covenant that you have been on before at max level, then you have to do some quests to make the covenant accept you again.
Best covenants
The best covenant for a class is also what type of gameplay you play.
It can be a covenant that is good for PvP but another one that is better for tanking, and another one that is better for dps. It might even differ between best covenant if you do raids or M+.
During beta and into live as well, I will test all there is and gather all information and references to give you the best covenant choice for your class, based on what gameplay you do.
It´s to early to list them up now because a lot will change until we get a final built for live.
---
Updated 20th Nov 2020
---
Best all round Covenant for Death Knight
Venthyr 
Best Covenant for Blood Death Knight
Mythic Plus
Venthyr


Raid
Kyrian / Venthyr 

PvP
Necrolords 
Best Covenant for Frost Death Knight
Mythic Plus
Dual Wield: Night Fae / Venthyr
2-hand: Night Fae 
Raid
Dual Wield: Night Fae / Venthyr
2-hand: Kyrian / Night Fae
PvP
Necrolords
Best Covenant for Unholy Death Knight
Mythic Plus
Necrolord
Venthyr
Raid
Necrolords
Venthyr

PvP
Necrolords
---
Best all round Covenant for Demon Hunter
Kyrian/Night Fae
Best Covenant for Havoc Demon Hunter
Mythic Plus
Kyrian / Venthyr


Raid
Venthyr / Kyrian


PvP
Night Fae
Best Covenant for Vengeance Demon Hunter
Mythic Plus
Kyrian 

Raid
Kyrian
PvP
Night Fae

---
Best all round Covenant for Druid
Night Fae
Best Covenant for Balance Druid
Mythic Plus
Kyrian / Night Fae /
Venthyr
Raid
Kyrian / Night Fae
Venthyr

PvP
Night Fae
Best Covenant for Feral Druid
Mythic Plus
Kyrian / Night Fae
Venthyr 

Raid
Kyrian / Night Fae
Venthyr 
PvP
Night Fae
Best Covenant for Guardian Druid
Mythic Plus
Offense: Venthyr / Necrolord 
Defense: Night Fae
Raid
Offense: Necrolord
Defense: Kyrian
PvP
Night Fae
Best Covenant for Restoration Druid
Mythic Plus
Night Fae
Venthyr 
Raid
Night Fae
Venthyr
PvP
Necrolord
---
Best all round Covenant for Hunter
Kyrian 
Best Covenant for Survival Hunter
Mythic Plus
Night Fae
Kyrian
Necrolord

Raid
Night Fae
Kyrian
Necrolord

PvP
Kyrian
Venthyr
Best Covenant for Marksmanship Hunter
Mythic Plus
Kyrian
Night Fae
Necrolord / Venthyr

Raid
Kyrian
Night Fae
Necrolord / Venthyr

PvP
Kyrian / Venthyr


Best Covenant for Beast Mastery Hunter
Mythic Plus
Night Fae
Kyrian
Necrolord
Raid
Night Fae
Kyrian
Necrolord / Venthyr
PvP
Kyrian / Venthyr

---
Best All round Covenant for Mage
Night Fae
Best Covenant for Frost Mage
Mythic Plus
Night Fae
Venthyr
Kyrian


Raid
Venthyr
Night Fae
Kyrian
Necrolord (good together with grim-veiled legendary)

PvP
Venthyr

Best Covenant for Fire Mage
Mythic Plus
Night Fae
Necrolord


Raid
Night Fae
Necrolord
Kyrian  / Night Fae
PvP
Venthyr
Best Covenant for Arcane Mage
Mythic Plus
Night Fae
Kyrian 
Raid
Night Fae
Kyrian 
PvP
Venthyr
---
Best all round Covenant for Monk
Kyrian
Best Covenant for Brewmaster Monk
Mythic Plus
Necrolord

Raid
Kyrian / Necrolord
Night Fae

PvP


Best Covenant for Mistweaver Monk
Mythic Plus
Necrolord / Kyrian
Venthyr

Raid
Kyrian
Necrolord
Venthyr
PvP
Kyrian / Venthyr / Necrolord
Best Covenant for Windwalker Monk
Mythic Plus
Night Fae
Kyrian
Venthyr

Raid
Night Fae
Kyrian
Venthyr

PvP


---
Best all round Covenant for Paladin
Kyrian / Night Fae 
Best Covenant for Holy Paladin
Mythic Plus
Kyrian
Night Fae

Raid
Kyrian
Night Fae

PvP
Venthyr / Kyrian 

Best Covenant for Protection Paladin
Mythic Plus
Kyrian
Night Fae
Raid
Venthyr
Necrolord / Night Fae

PvP
Kyrian / Night Fae

Best Covenant for Retribution Paladin
Mythic Plus
Kyrian
Night Fae
Venthyr 

Raid
Venthyr
Night Fae

PvP
Kyrian / Night Fae

---
Best all round Covenant for Priest
Kyrian / Necrolord
Best Covenant for Discipline Priest
Mythic Plus
Kyrian
Raid
Venthyr
Kyrian
PvP
Venthyr
Best Covenant for Holy Priest
Mythic Plus
Necrolord
Kyrian


Raid
Necrolord
Kyrian
Night Fae
PvP
Venthyr
Best Covenant for Shadow Priest
Mythic Plus
Necrolord
Kyrian
Night Fae
Raid
Kyrian
Necrolord
Night Fae 
PvP


---
Best all round Covenant for Rogue
Night Fae / Kyrian
Best Covenant for Assassination Rogue
Mythic Plus
Night Fae
Necrolord

Raid
Night Fae
Kyrian
Necrolord

PvP
Night Fae / Necrolord

Best Covenant for Outlaw Rogue
Mythic Plus
Night Fae
Necrolord

Raid
Night Fae
Kyrian
Necrolord

PvP
Night Fae / Necrolord

Best Covenant for Subtlety Rogue
Mythic Plus
Night Fae
Kyrian
Necrolord / Night Fae 

Raid
Night Fae
Kyrian
Necrolord

PvP
Night Fae / Necrolord
---
Best all round Covenant for Shaman
Venthyr 
Best Covenant for Elemental Shaman
Mythic Plus
Kyrian
Venthyr 

Raid
Necrolord
Night Fae / Venthyr / Kyrian  

PvP
Venthyr / Night Fae
Best Covenant for Enhancement Shaman
Mythic Plus
Venthyr
Kyrian

Raid
Venthyr
Kyrian 
Night Fae 

PvP
Venthyr / Night Fae
Best Covenant for Restoration Shaman
Mythic Plus
Venthyr / Necrolord  
Raid
Necrolord
Venthyr 
PvP
Necrolord / Venthyr
---
Best all round Covenant for Warlock
Kyrian
Best Covenant for Affliction Warlock
Mythic Plus
Kyrian
Night Fae
Nercolord

Raid
Kyrian
Night Fae
Necrolord 
PvP
Best Covenant for Demonology Warlock
Mythic Plus
Night Fae / Necrolord
Venthyr
Kyrian
Raid
Necrolord / Night Fae
Venthyr / Kyrian
PvP
Best Covenant for Destruction Warlock
Mythic Plus
Kyrian 
Necrolord / Venthyr
Raid
Kyrian
Necrolord / Venthyr
PvP
---
Best all round Covenant for Warrior
Venthyr
If you will mainly play prot: Night Fae
Best Covenant for Arms Warrior
Mythic Plus
Venthyr
Night Fae / Kyrian
Raid
Venthyr
Kyrian
PvP
Night Fae / Kyrian

Best Covenant for Fury Warrior
Mythic Plus
Venthyr
Night Fae / Kyrian

Raid
Venthyr

PvP
Night Fae / Kyrian

Best Covenant for Protection Warrior
Mythic Plus
Kyrian
Night Fae / Venthyr

Raid
Kyrian
Night Fae / Necrolord / Venthyr

PvP
Night Fae / Kyrian

---
---
Other posts