Weekly Event: Apexis Crystal Bonus
For the players that needs Apexis Crystals, this is a good week to farm them.
You automatically receive a buff (Sign of Apexis) which grants you 200% increased Apexis from creatures within Apexis-yielding areas (the ones in Tanaan Jungle works as well).
We will also be able to take the Event quest: A time to Strike. This quest wants you to complete 5 Objectives in Apexis-yielding areas.
When completed you will be rewarded with
1500 Oil
5000 Apexis
1000 Garrison Resources
500 Valor
With Apexis Crystals you can buy (scroll down to the bottom to check the full list):
13 pieces of Baleful gear and upgrade them to 695 ilvl.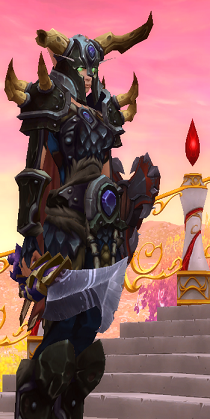 Blazing Firehawk pet that costs (2000 Apexis).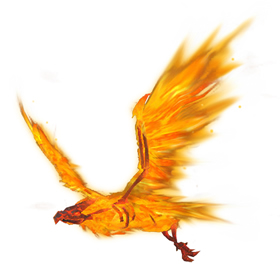 Reins of the Corrupted Dreadwing, Flying mount (150 000 Apexis)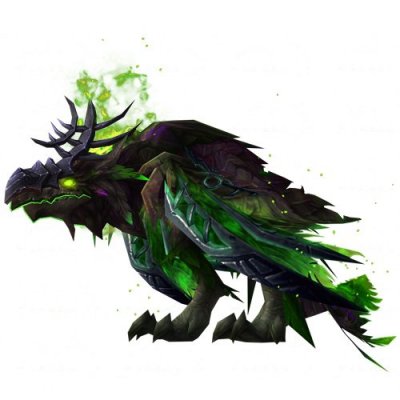 Rukhmar's Sacred Memory: (toy) Transform into a Rukhmar Adherent (50 000 Apexis).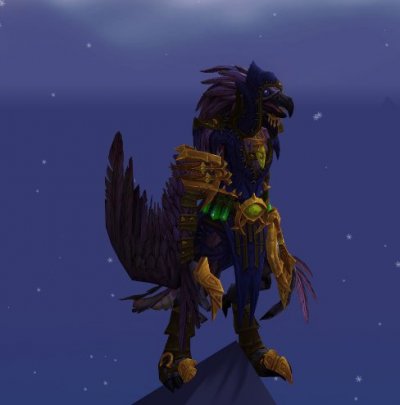 Solar Priest Vayx: Hire follower with the special Apexis Attenuation ability (1000 Apexis).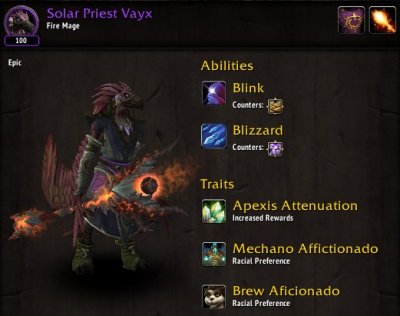 The best way to Farm Apexis Crystals
Old Apexis Crystal vendors
All vendors you buy with Apexis Crystals in 6.1 will instead be bought with gold.
Ilvl                      Gold
630                     1000
645                     5000
655                     10 000
675                     20 000
The new Apexis Crystal vendors
All the new Apexis Crystal vendors are in the new content Tanaan Jungle. Click here to see how to get to Tanaan Jungle.
There is one vendor that sells items for Apexis Crystals without needing any reputation.
There is one reputation vendor that sells items for Apexis crystals for each faction.
For the Horde, these two vendors are in a base is called Vol´mar Hold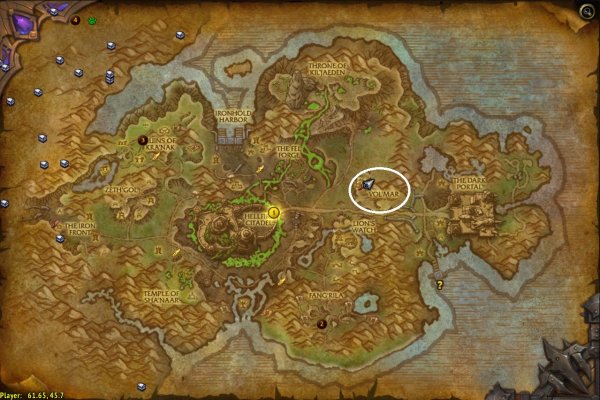 For the Alliance, these two vendors are in a base is called Lion´s Watch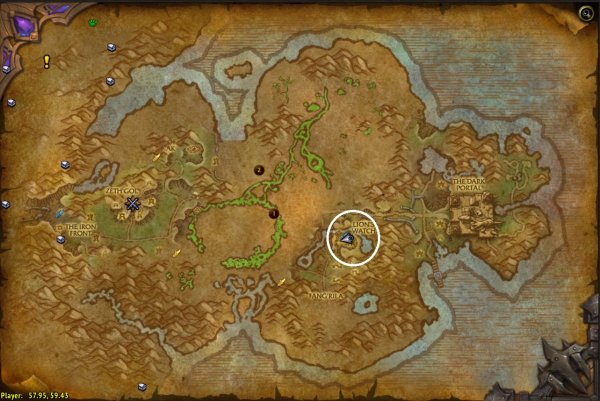 No reputation needed vendor
You can buy gear called Baleful (this also drops from rare mobs and quest rewards)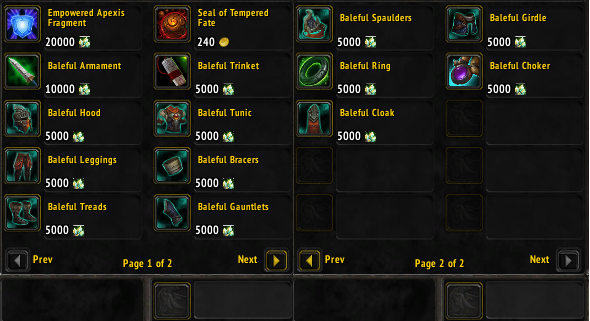 The Baleful gears consist of:
Baleful Hoods (Head)
Baleful Tunics (chest)
Baleful Leggings
Baleful Bracers
Baleful Treads (Feet)
Baleful Gauntlets (wrist)
Baleful Spaulders (shoulder)
Baleful Girdle (waist)
Baleful Ring – Unique-Equipped
Baleful Choker (Neck)
Baleful Cloak (back)
Baleful Trinket – Unique-Equipped
Baleful Armament - Weapoon
One Baleful gear costs 5000 Apexis Crystals (weapon costs 10 000) and has an ilvl of 650 BUT chance on 675 when opened
You can upgrade this item lvl from 650 to 695 by using an item called Empowered Apexis Fragment.
This fragment costs 20 000 Apexis crystals.
You cannot see the stats on the gear because you have to right click to open it and then it shows the stats. It looks like the stats on them is random when opening them, not sure.
Reputation needed vendor
You need to have reputation with the Order of Wakened to be able to buy the items for Apexis Crystals.
Both Horde and Alliance has the same items for sell
Exalted
Blazing Firehawk: New battle Pet (2000 Apexis Crystals)
Ship: The Awakener: Builds an Arakkoa crewed destroyer (counters both submarines and battleships) (160g)
Order of the Awakened Tabard (24g)
Revered
Rukhmar's Sacred Memory: (toy) Transform into a Rukhmar Adherent (50 000 Apexis Crystals)
Master Hunter´s Seeking Crystal: Seek out rares anyware in Tanaan Jungle and teleporting you there (4000g + Hunter´s Seeking Crystal)
Honored
Solar Priest Vayx: Hire follower with the special  Apexis Attenuation ability (1000 Apexis Crystals)
Hunter´s Seeking Crystal: Seeks out rares within 500 yards in Tanaan Jungle (800g)
Friendly
Order of the Awakened Battle Standard: decreases magic damage taken by 15% for 30 sec (40g)
Reins of the Corrupted Dreadwing: Flying mount (150 000 Apexis Crystals)
Here is a list on everything you can buy for Apexis Crystals
Name

ILvl

Cost

 

Empowered Apexis Fragment

695

20,000

 

Baleful Armament

650

10,000

 

Baleful Bracers

650

5,000

 

Baleful Choker

650

5,000

 

Baleful Cloak

650

5,000

 

Baleful Gauntlets

650

5,000

 

Baleful Girdle

650

5,000

 

Baleful Hood

650

5,000

 

Baleful Leggings

650

5,000

 

Baleful Ring

650

5,000

 

Baleful Spaulders

650

5,000

 

Baleful Treads

650

5,000

 

Baleful Trinket

650

5,000

 

Baleful Tunic

650

5,000

 

Reins of the Corrupted Dreadwing

100

150,000

 

Gemcutter Module: Multistrike

100

3,000

 

Arakkoa Elixir

100

1

 

Laughing Skull Elixir

100

1

 

Sha'tari Elixir

100

1

 

Exarch Elixir

100

1

 

Frostwolf Elixir

100

1

 

Steamwheedle Elixir

100

1

 

Swift Frostwolf

40

5,000

 

Armored Irontusk

40

5,000

 

Breezestrider Stallion

40

5,000

 

Domesticated Razorback

40

5,000

 

Dusty Rockhide

40

5,000

 

Ironside Warwolf

40

5,000

 

Mosshide Riverwallow

40

5,000

 

Pale Thorngrazer

40

5,000

 

Rukhmar's Sacred Memory

1

50,000

 

Contract: Dawnseeker Rukaryx

1

5,000

 

Blazing Firehawk

1

2,000

 

Bone Wasp

1

2,000

 

Captured Forest Sproutling

1

2,000

 

Draenei Micro Defender

1

2,000

 

Frostwolf Pup

1

2,000

 

Indentured Albino River Calf

1

2,000

 

Sky Fry

1

2,000

 

Son of Sethe

1

2,000

 

Golden Visage of the Laughing Skull

1

1,000

 

Bloody Visage of the Laughing Skul

1

1,000

 

Frozen Visage of the Laughing Skull

1

1,000

 

Visage of the Laughing Skull

1

1,000

 

Contract: Solar Priest Vayx

1

1,000

 

Permanent Time Bubble

1

50