You can choose this very early in the first row of the talent tree.
This can be chosen 3 times.
Each one gives a blessing when doing Torghast so you can have a maximum of 3 blessings.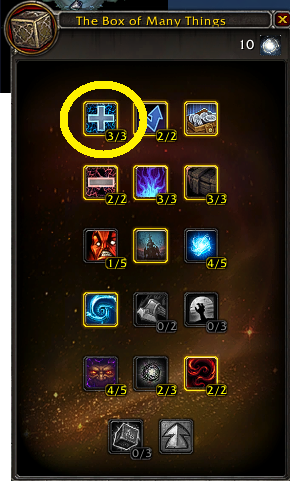 The blessings are following:
Chaotic Concotions
You will get a box in the beginning of Torghast when you enter.
This box will always have 3 different items:
4 Draught of Temporal Rush
Use: Increase the movement speed of the caster by 25% for 20 sec.
Increase the caster´s haste by 25% for 20 sec (10 Sec Cooldown)
4 Draught of Leeching Strikes
Use: Increase the caster´´s Leech by 100% for 20 sec. (25 sec Cooldown)


Blessing – Shoplifter
Brokers are hostile. Defeat them for extra rewards.
You will not be able to buy anything from the vendors.
When killing the vendor NPC, you will get following
Use: Transform a non-elite target creature into an Anima Cell.
Fleeting Frenzy Potion
Use: Increase all damage done by 30%. Lasts as long as you are in combat (5 min CD).
Rejuvenating Siphoned Essence
Use: Restore 10k health and 2,5 K mana.
2 x Obleron Powers (secondary stats)
Cache of Armaments
1 random Anima Orb
Surging Power
Gain increase movement speed while moving.
Every 5 applications gain an orb of energy that deals Nature damage to enemies. Maximum 3 orbs.
---
Other posts