This event is a Micro-Holiday (comes out in patch 7.1.5) event that occurs between 10-12th of August only.
"The dinosaurs in Un´goro are getting restless. Time to go pay them a visit."
Guide
Travel to Un´goro in Southern Kalimdor.
There are 9 different elite Dinosaurs around this area that have different spawn times.
When you open your map, you will see a cross mark on the locations in which there is an elite dinosaur that spawned.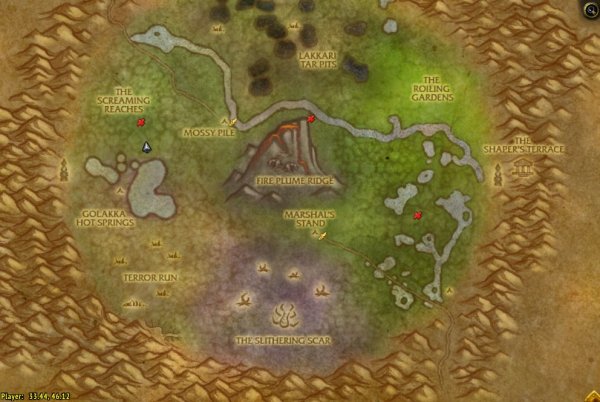 It seems that 3 dinosaurs spawn each time.
The dinosaurs are:
Skrox
Dadanga
Queen Zavra
Zavas
Giantfin
Croesus
Sherazin
Akarida
Tar Tyrant
Make or join a party or just go solo if other players are attacking the dinosaurs.
When you kill a dinosaur, you will get a "Dino Mojo". If you throw it at another party member, you and that other player will get a random Adaptation buff.
There are six different adaptation buffs:
Adrenaline
The caster's adrenal gland is hyperactive. Every 3 sec. the caster's damage dealt is increased.
Caustic Blood
The caster is bleeding profusely, every 3 sec. a pool of Caustic Blood forms. Players standing in these pools suffer 775 to 901 Nature damage every second.
Chronometric Instability
The caster's ties to the timeline are unstable. Many abilities will echo at the same location several seconds later.
Heavy Footed
The caster is heavy footed. Any time the caster moves, nearby enemies are flung by the shock waves their steps create.
Poisonous Skin
The caster's skin secrets toxins that will inflict 646 to 752 Nature damage to all players within 100 yards every 3 sec.
Spores
The caster's skin is infested with volatile spores. Every 5 sec. a series of spores are launched at nearby enemies. Anyone caught within 0 yards of the impact will suffer Nature damage.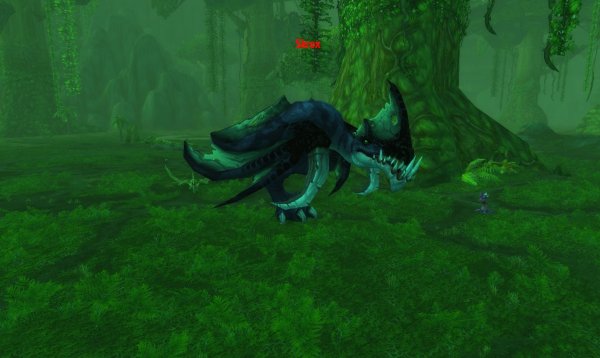 ---
Other posts