The BlizzCon Guide mobile app is available for iPhone, and iPad touch. It is a fast and easy way to help you make the most of your Blizzcon experience. 
Doesn't matter if you watching BlizzCon through the Virtual ticket or being there live, this app will definitely be something you would need. 
With this app you can:
Plan your day
Review the details of the official events taking place at BlizzCon, and add them to your calendar.
You can sort your events by day, time, game series, and more.
Favorite events
Set alerts for any event on your calendar to make sure you get to it on time.
Chart a path
Zoom in on the exhibit hall floor with the BlizzCon map. Use it to quickly find a panel, meet up with friend, or just figure out where you would like to go next.
Stay updated
Receive instant updates and the latest news from the official BlizzCon news feed.
Social Networking
The mobile app now includes full Facebook, Twitter, and Instagram integration. Share your BlizzCon experience with the world!
Streams
You can always watch the virtual tickets streams if you missed something or want to watch again.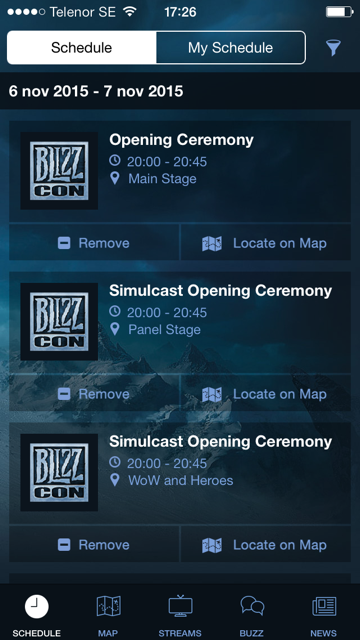 ---
Other posts