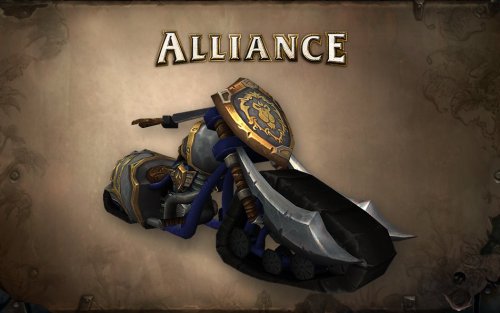 After long waiting time, the alliance chopper is now rady for action in Azeroth! You can purchase this mount from Paulie in the Old District in Stormwind. The price? Well, since the Alliance lost the challenge it will cost you 100 000g.
The horde players had the chance to get the Horde Chopper if they logged in between July 24 and September 30, 2014.
So I say, go grind for that gold and take that bad boy out for a spin!
---
Other posts