I´m new to AddOns
So what are AddOns? AddOns are generally self-contained User Interface (UI) modification components. Meaning, inside the wow game it will make some things that you are more interested in to see on your screen visible and will improve your interaction with the game (i.e. make it easier to play, or give you more information about what's going on in the game). Some AddOns can be dependent on other AddOns to work, and some AddOns are actually collections of other AddOns. There is no size restriction on AddOns, some can grow to be quite massive.
Where do I get AddOns?
The best place to get AddOns is on Curse.com. They have covered almost all AddOns.
How do I get AddOns?
You can get AddOns in two ways; the simplest is to use their Curse Client. This program will let you search for AddOns and choose the ones to install them for you and the hardest, which is manually downloading and installing them yourself. In this Guide we will cover the simplest way because, well, basically because it's the simplest way.
When you open the Curse Client click "Get More AddOns". This will populate a list of AddOns, initially sorted by popularity. When you find an addon you like, just click "Install" and the Client will begin downloading the files for you! You can also search for the AddOns you know you want and then click on it followed by clicking install.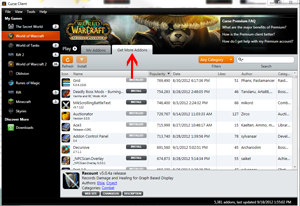 Under "My games" you will find "World of Warcraft" and all the downloads you have done and also you will see if any AddOns needs to be updated. Then simply click the update button.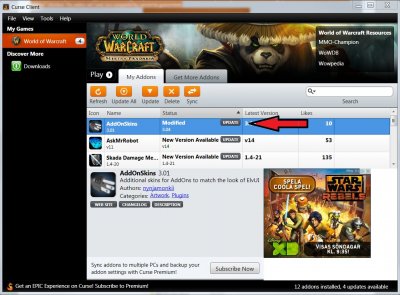 All that's left to do is load up your World of Warcraft client, log in with your normal username and password, and get to your server screen. On this screen, there's an important button in the bottom left corner with the text "AddOns". Click this button.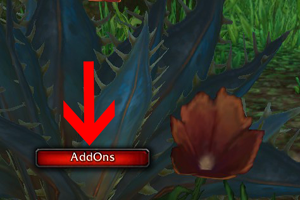 On this screen, make sure any and all AddOns you wish to use are clicked with an arrow. Note that as World of Warcraft is always being updated and patched, the addon authors need to update accordingly with these changes. If you have an addon that hasn't been updated yet to reflect these changes, be sure to have "Load out of Date AddOns" checked. The addon will load, but compatibility cannot be guaranteed.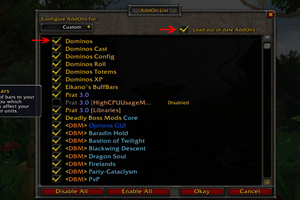 If you've followed all these steps, you're done! Your AddOns will now load after you log in with your character, ready to be used.